Pray Prince George Is Gay, Says Clergyman
A leading clergyman has claimed Christians should pray Prince George is gay to force acceptance of same-sex marriage from the Church of England.
Reverend Kevin Holdsworth, a leading clergyman in the Scottish Episcopal Church, the Church of England's sister institution, made the comments in a blog in January called 'How to change the Church of England.'
These comments re-surfaced when he retweeted his blog on Tuesday (November 28), saying it "comes to mind at this time" following the announcement of the royal engagement between Prince Harry and Meghan Markle.
Reverend Holdsworth, 51, the provost who runs St Mary's Cathedral in Glasgow, said people have a unique option "to pray in the privacy of their hearts (or in public if they dare) for the Lord to bless Prince George with a love, when he grows up, of a fine young gentleman."
As a gay man himself, Holdsworth successfully campaigned for same-sex marriage and LGBT rights in Scotland, resulting in the Scottish Episcopal Church voting to make same-sex marriage legal in June, and now wants the same acceptance from the Church of England.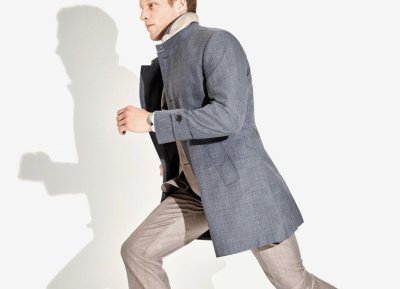 His comments have sparked backlash from within the Church, particularly from the Right Reverend Gavin Ashenden, a conservative clergyman who served as a chaplain to the Queen from 2008 to 2017.
Reverend Ashenden told The times: "If you're going to pray for Prince George, pray for him to be happy… and pray for him to discharge his duty as prince, to be married and have children."
He added: "It is not a kind prayer. It is not a blessing, it's more like a curse from a fairytale. I would say it's profoundly un-Christian."
This follows similar concerns voiced over Holdsworth's comments on the Church of England, when he received abuse earlier this year after allowing a passage from the Koran that tells the story of Jesus's birth but teaches that he is not the son of God to be read during an Epiphany service at St Mary's. He said the cathedral had to call in the police after being subject to an "incredible pot of hatred".
His comments on Prince George have caused the most outrage yet though, as Ashenden claims it undermines the future King of England's duty to have descendants.
Kensington Palace have declined to comment.