Nigeria Turning Boko Haram Founder's Home Into Museum Is 'badly Timed' As Group Still Killing Thousands
The Nigerian government's decision to turn the house of the founder of the Boko Haram terror group into a museum to boost tourism in the area is sparking controversy.
In 2002, Islamic religious leader Mohammed Yusuf created a sect in Maidiguri, capital of Borno state. The Islamist outfit—locally known as Boko Haram, a term that loosely translates from Hausa language as "Western education is forbidden"—began a violent insurgency in 2009, the same year Yusuf was arrested and killed while in police custody.
Although split into at least two factions today, Boko Haram has continued its violent war to establish an Islamic state, killing at least 20,000 people in northern Nigeria and neighboring countries and displacing more than 2 million people.
"The place is called Maarcas; we want to build a museum there where all the things that had happened relating to the insurgency will be archived," Mohammed Bulama, Borno state commissioner for home affairs, information and culture, told News Agency of Nigeria on November 26.
He added there were plans to turn the Sambisa Forest, which used to be a major stronghold for the group,into "a tourist attraction in order to show the world what has happened".
Critics fear the plan will immortalize Yusuf.

"Any decision that showcases the genealogy of Boko Haram, including converting Yusuf's house into a museum must be carefully analysed to avoid an unintended effect of using state funds to build a shrine for followers of Yusufiyya," counter-terrorism expert David Otto told Newsweek.
"Yusuf had and still commands huge respect within the Boko Haram factions. One of his living sons, Abu Musab Al Barnawi is the leader of the Islamic State of West African Province (ISWAP), the group that took responsibility for the kidnapping of University of Maiduguri oil exploration team in Borno. A botched rescue operation led to multiple casualties suffered by the Nigerian army and other kidnapped employees from the Nigerian state oil firm (NNPC)," said Otto.
Wrong timing
Maiduguri resident Ahmed Bolori, who was affected by the insurgency and is now working to counter the militants' ideology, believes the timing of the initiative is wrong.
"When such things happen, it's good to remember them. Let's take the Jewish holocaust for example, there is a museum that remembers that and the reason why people remember it annually is because they don't want it to happen again," he tells Newsweek.
"But building a museum at this point in time when the insurgency is continuing and Boko Haram fighters are out there, bombing people, is wrong," Bolori, peace ambassador and founder of non-profit Exit lanes Initiative continues.
Otto agrees with this view and fears that the museum could become a Boko Haram target.
"Instead of attracting tourists, 'Maarcas' could turn into a field for Boko Haram to target and massacre tourists. Either way, the timing is wrong and the content of the museum could do more harm to tourism than expected," he says.
Maiduguri-based photographer Fati Abubakar, who has been documenting people's resilience in the face of the insurgency, shares the same view.
"A Western version of a war museum at this time [is] unnecessary. It is too soon," she tells Newsweek. "Wounds are too raw. Money to be directed into this can be used for a gallery for survivors, not a museum for 'tourism of terror'. A gallery of photos so we can see the survivors and [their] stories. That's what we need."
Fight against Boko Haram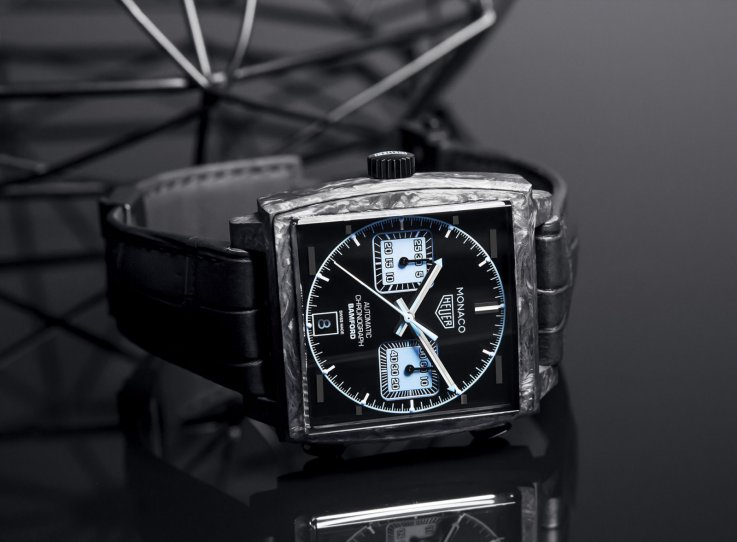 In spite of the army and government's repeated claims that the fight against the insurgents was over, violence blamed on the group continues to claim lives. In the latest attack linked to the organization, an ally of the Islamic State (ISIS) group, at least 50 people were killed in a suicide bombing at mosque in Adamawa state.
The group used to control territory the size of Belgium. However, Nigeria's ongoing military operation, Lafiya Dole, and a regional offensive—consisting of 8,700 troops from Nigeria, Niger, Chad, Cameroon and Benin—have scored some successes, with soldiers recapturing key territories and releasing thousands of civilians held captive by the group.
Last year, the army claimed it had stormed Boko Haram's last known stronghold in Sambisa Forest, a claim the group denied.
Earlier this year, a Boko Haram faction released 82 schoolgirls who had been held captive since April 2014. The release was the result of negotiations that involved several actors, including the Swiss government.
The release suggested there could be further collaboration between the government and the group, now split into at least two factions. The fracture occurred after ISIS replaced Abubakar Shekau as leader with Barnawi, a former Boko Haram spokesperson.