Nazanin Zaghari-Ratcliffe's Husband Tells Boris Johnson 'get My Wife Back Home for Christmas'
The husband of a British-Iranian woman detained in Iran has called on foreign Secretary Boris Johnson to bring his wife back home for Christmas.
Nazanin Zaghari-Ratcliffe, a charity worker and a project manager with the Thomson Reuters Foundation (TRF), was arrested in 2016 as she tried to return to the U.K. after vising her family with her daughter Gabriella, according to her supporters.
The 38-year-old mother from London, held in Tehran's Evin prison, was detained by the Iranian Revolutionary Guard and sentenced to five years in prison after being accused of trying to lead a soft coup to topple the regime. She denies the charges.
Johnson began a three-day visit to Oman, Iran and the UAE on December 8. He is expected to "urge the Iranians to release dual nationals where there are humanitarian grounds to do so," a foreign office spokesman said ahead of his trip.
Zaghari-Ratcliffe's husband, Richard, told Newsweek "My message to the UK government and Boris Johnson is: Please make it really clear that Nazanin is a British citizens and she needs to be home with her family. Please find a way to get her home for Christmas.
"Christmas is a time of family and reunification. Iran has a proud humanitarian tradition in the way it releases prisoners and it would just be great for me, for Nazanin, for my daughter, if she just could be allowed to come home this Christmas."
Gabriella, now three-and-a-half years old, has not been able to return to the U.K. since her mother's arrest. She has been living with her grandparents in Tehran.
"I can speak to her, but the challenge is that she can't speak English now, so it is always translated," Richard explained.
"They confiscated the passport so she could not travel for the first year. Finally, they have given her passport back, but I promised Nazanin I won't take Gabriella away without her deciding."
Zaghari-Ratcliffe was subjected to a health assessment after she said she suffered uncontrollable panic attacks, insomnia, severe depression and suicidal thoughts. The Iranian health commissioner will release the assessment results later in December and disclose whether she is healthy enough to remain in prison or not.
"I certainly have my frustration on how low profile the case has been. I think her story is extraordinary. No-one from the embassy has ever been able to see her, despite all she has been through and that's shocking," said Richard.
Johnson's gaffe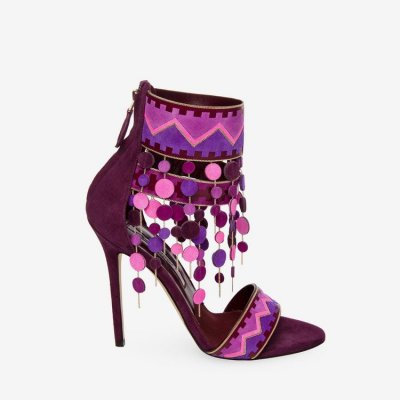 Zaghari-Ratcliffe's condition deteriorated as Iran is trying to apply fresh charges against her, after Johnson incorrectly stated at the beginning of November that Nazanin was in Iran in a working capacity, training journalists. Both TRF and Richard have always maintained that she was on holiday at the time of her arrest, a central part of her defense.
Iran used Johnson's remark to justify new charges against Nazanin, who now faces 16 years in jail as she is accused of spreading propaganda.
Johnson, who faced mounting pressure to step down following his gaffe, has retracted his remarks since, but Iran is still using them against Zaghari-Ratcliffe. She is due to appear in court on December 10.
"We will find out how damaging Johnson's comments are on Sunday," Richard explained.
"Nazanin went on holiday. It has long felt that the case is political and it is not the only one. She is being used as a bargaining chip to pressure the UK government in different ways."
Earlier this year, the U.K. and Iran discussed the possibility of Britain repaying a decades-old debt to Tehran as a diplomatic effort to ensure Zaghari-Ratcliffe's release.
Britain owes more than £400m ($540m) to Iran for a 1970s arms deal with the then-Shah of Iran. The Shah paid the amount for 1,750 Chieftain tanks and other vehicles, almost none of which were ever delivered, Reuters explained.
Both Iran and Britain have denied claims that the the issue of the debt is linked to Zaghari-Ratcliffe.